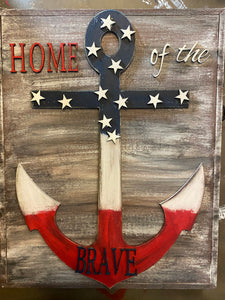 You will received the unfinished cutout from   1/4 birch.  You will not receive the back gound surface.  You will receive the following:
Anchor cutout  14.5x9
Words - 1.5 Inches tall   Home of the Brave
Star Cutouts.
I will be posting the cutouts On a finished sign to give you an idea.